At Our Firm, We Have the Client—and Only the Client—in Mind.
Karen Maurer is an LPL Financial Advisor in Plymouth, Massachusetts. Her mission is to help each of her clients Plan, Prepare, and Preserve their financial wellness by offering investment and wealth management services.
A lot of people ask, "Why Watertree?" My answer sounds something like this. When you plant a tree in front of your very first home, you have a vision in mind for what it will look like throughout its future and through each season. Along the way and through the years, you'll nourish it, providing it with good soil and all of its nutritional requirements. It connects financially because our financial lives are similar. Planning starts as a small seed and changes throughout every season in our lives. However, just as a tree can face difficult seasons, so can our financial wellness. These difficulties can take us by surprise, coming in the form of health complications, career changes, and even a pandemic. How does it all connect to me?
My name is Karen Maurer. I'm the founder and president of Watertree Financial Wellness and an LPL Financial Advisor. I specialize in life transitions for my clients. I want you to know that whatever season you're approaching, good or bad, it's my life's passion to serve you and help you through it. We all need to be confident in having at least one person in our lives we can turn to, confide in, and trust. Somebody whom we can rely on in the most difficult seasons of our lives, someone to help us water our financial trees and help them prosper once more. I can be this person for you to be by your side, even when it gets hard, to help you navigate the branches of your financial tree. So choose Watertree. Together, we can get you on your feet, one season at a time.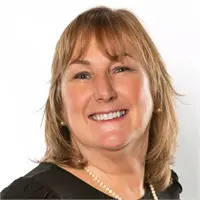 We are a wealth management practice serving the financial and wealth management needs of individuals, families, and businesses that are designed to complement and optimize our clients' financial situation.
Our mission is to help each of our clients plan, prepare, and preserve their accumulated values by strengthening their foundations and nourishing their futures.
Just as every tree needs water to thrive as well as guidance and care, so does your financial future. Working together, we build on all branches of life's storms.
If you are looking for advice, let us be your Watertree Financial Wellness.